"Wait, what?" you might be thinking. "Cars? Isn't this blog about cheap flights? And where have you been for the last year, anyway?"
Good questions. The last trip out of state that I took was in February, 2020 to Minneapolis. I was joking with my friends, as the pandemic was beginning to take shape, that the last trip I took had better not be to Minneapolis in the winter. Here we are almost a year later and it's clear that we're in for nearly another year of limited travel.
I wish I could say that I've spent what amounts to nearly a year being productive and catching up on my massive backlog of travel writing. I have a series to finish on Christmas Island, another on Providencia, some advice on how to see Bogota in the blink of an eye, and the list goes on. But like most of you, honestly, I'm not OK with any of this and it's just too emotionally difficult for me to write about a part of my life that I both loved very much, miss a great deal, and am–frankly–angry doesn't exist anymore. I'm not sad, or disappointed. The fact that the travel industry has been so thoroughly decimated has been a deliberate choice by politicians on both sides of the aisle to deliberately expose us to a fatal disease amid false hopes of attaining herd immunity. The consequences of this choice have now been borne out with new, more virulent and more contagious strains of COVID-19, one of which largely evades the new vaccines.
That brings me to what I'm doing about my car, and what I'm doing about travel for the next year. Any travel I do will be solo, local (in the Pacific Northwest), and for the most part, outdoors. Camping is in, and crashing at the Generator Hostel in London is out. I drive a 2005 Scion xA, which is a car I really love and have had a lot of good memories with. It also has 184,000 miles on it and has joined the "part of the month club." In the past few months I have replaced the water pump, thermostat, all of the belts and hoses, clutch, front brakes, and battery. There isn't a whole lot left to replace at this point but I also feel like this is a vehicle that could be a really solid (albeit elderly) freeway commuter car, but it just can't take the level of punishing abuse on gravel Forest Service roads that I have in mind for this summer. At some point, I have to recognize that the car, like my body, just isn't the same as it was when it was young.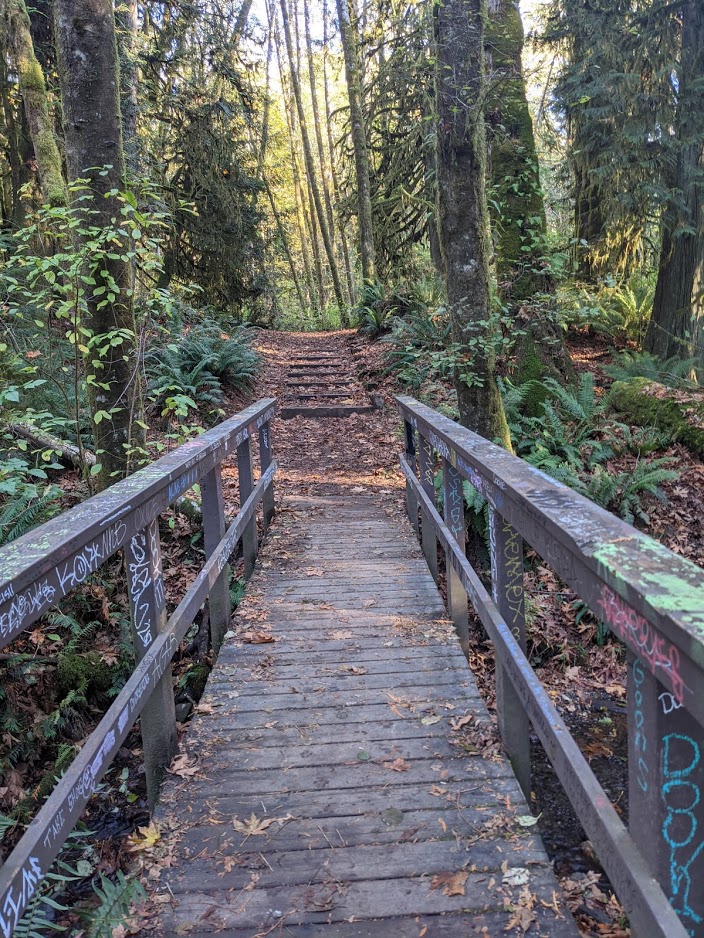 Unfortunately, a lot of people have the same idea that I do, and are looking for new or late model used vehicles. New car inventory is very limited now for popular models (along with a spike in demand, production is constrained due to COVID-19 protocols), and I was shocked to learn that dealers are asking for above sticker price for cars–and getting it! Discounts are few and far between. This has spilled over into the used car market as well, making it harder to find late model used cars and also making them more expensive. All of this is great news if you want to sell a car, but it's terrible news if you want to buy one.
The Auction Solution
So, I went down a rabbit hole on YouTube which started with a local tow truck driver's channel. I thought "hm, maybe auctions could be a way to get a car at a discount." After all, most people need to finance a car and auctions require that you pay the full amount immediately in cash. This makes the market somewhat less competitive, and dealers are the usual folks bidding so the prices have to reflect leaving in something for their profit margin. A few clicks later and I landed on Andrei Khaladzinski's Salvage Secrets channel, and I was instantly hooked.
Andrei is an unassuming Belarusian immigrant who came to the US with $500 in his pocket and now runs a successful small dealership on Long Island in New York. His YouTube videos are the kind of thing I love. He stands in front of a whiteboard in a dimly lit gritty office that has probably not been painted since 1992, and with a laser focus, he walks through the numbers, nuts and bolts of bidding on salvage auctions. And holy smokes, what a discovery this was! In a weekend-long deep dive, I was able to learn enough from Andrei's decades of experience to save $9,000 on the cost of a 2019 Subaru Outback 2.5i with 14,000 miles on it. I paid $15,588 (plus state sales tax, title and licensing fees) all-in. Only one catch: it has a rebuilt title.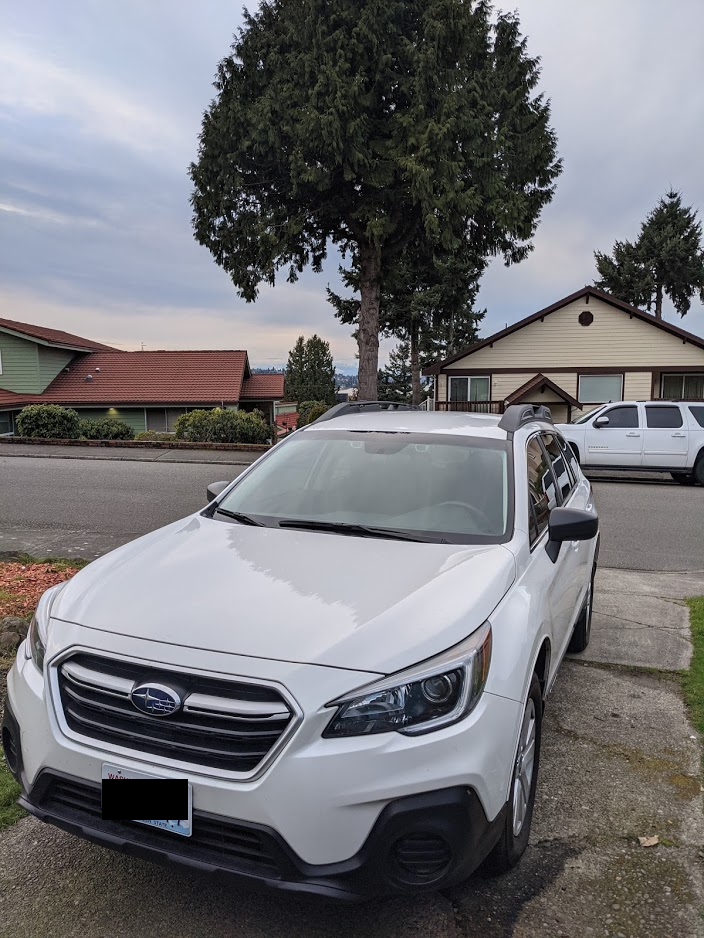 "A rebuilt title?" you may be thinking. "That's crazy! It means the car has been completely trashed! Everything in the world could be wrong with it! It's not even safe to drive those!" And while thinking this is rational, not all rebuilt title cars are the same, and not all clean title cars are the same. In fact, I will never think about "clean title" cars the same after this experience, because I have really learned more than I ever wanted to about how the sausage is made.
Rebuilt vs. Clean Titles
There is a lot of variability in the different types of titles and the procedures to follow in different states. However, the same general ideas and procedures apply in most locales as here in Washington state.
When a car is damaged or destroyed, it doesn't necessarily mean that the title changes its status from "clean." For example, rental car companies own their cars, and they are also self-insured. So, when a rental car gets wrecked, it goes to the same salvage auction as insurance totaled vehicles. The same applies to auto dealers.
Check out this "clean title" vehicle. It's completely destroyed. The engine took a direct hit. Someone will put it back together (maybe with stolen parts, since "clean title" vehicles aren't routinely inspected for these in most states) and sell it to the next owner, who will never have a clue how badly it was damaged because it has a "clean title." If insurance never paid out the claim, as is the case if a rental car company (which is self-insured) owns it, nothing will show up on a VIN check (such as Carfax) either.
So what is a "salvage title?" All that this means is that an insurance company has declared the vehicle a total loss. As it turns out, insurance companies have a lot of reasons why they might do this and it doesn't always mean that the car was even damaged at all, or if it was, that it was damaged in a way that can't be safely repaired.
When a car is stolen, for example, insurance companies are required to declare the car a total loss and pay out the claim after a set period of time–usually a month. So, consider the following scenario. Your car is stolen by a professional car thief who stashes it in a storage unit and is promptly arrested and jailed on unrelated charges. A couple of months later, after the storage fees remain unpaid, the storage company cracks open the unit, discovers a chop shop, and calls the police who recover your vehicle.
Except it's not your vehicle anymore. It belongs to the insurance company, because they paid out your claim two months ago and you have moved on with your life. You are happy to recover your personal belongings but now the car is the insurance company's problem. They send your "totaled" vehicle to auction. There is absolutely nothing wrong with it–not even a scratch, but it'll have a salvage title.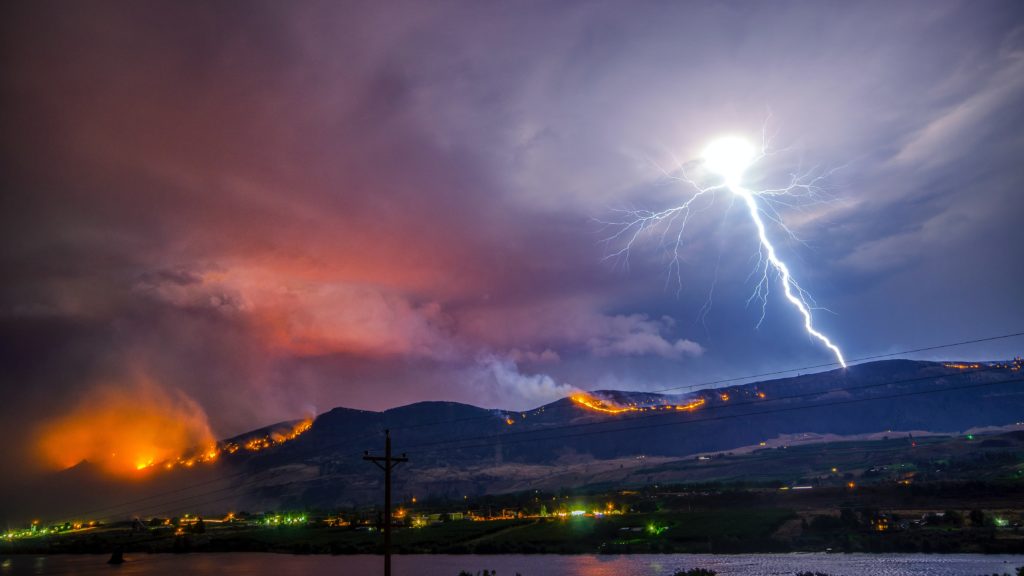 Other cases of vehicles being totaled are ones where the insurance company just routinely declares a vehicle a total loss if a certain category of loss occurs. My vehicle was allegedly struck by lightning. In October. There is no evidence whatsoever that this actually happened, the car was a local vehicle, lightning storms are very rare at that time of year in our area, they usually occur in the mountains rather than in the nearly sea level valley of Puyallup, and a mechanic has thoroughly checked it out and failed to find anything wrong with it. Nevertheless, USAA (the company that insured this vehicle previously) just automatically totals any vehicles struck by lightning. They don't want to deal with potentially expensive and difficult to adjudicate problems down the line (because potentially any electrical issues with the car, even years later, could stem from a lightning strike). So even though it's likely that the previous owner was underwater on their loan and just wanted out from under the vehicle, it ended up totaled and sold at auction.
How Auctions Work
"OK, this makes sense," you're thinking. "I want to get in on this!" Keep in mind that the lower prices mean the following:
If you bid and win you own the car and it's entirely your problem. It doesn't matter how inaccurate the auction listing is; anything sold "where is/as is with no guarantees" (as auction vehicles are) means exactly that. Plan to do more due diligence (under tougher circumstances) than usual.
Even if the car is brand new, the warranty is void.
You can't drive the car off the auction lot. You need to figure out how to tow it (or have it towed) to a location where you can either work on it yourself or have someone fix it.
Even if there is nothing wrong with the car, expect some work will be required. Picking up the car on a forklift, moving it out to the lot and towing it on a flatbed apparently dislodged some suspension bushings on mine, a minor repair that cost $60. Other common repairs needed are draining the fuel system if the car has sat for a long time, and replacing the battery (these seem to have gone bad very often on auction cars).
You can't finance auction purchases using any conventional sort of financing. Instead, you need to be prepared to immediately wire the full amount of your bid, plus fees and potentially sales tax as well, right after the auction is completed. Late fees run $100 per day or so, and the wire is due the day after the auction (so you have to send it on the day of the auction). To wire funds, they need to be in your bank account, free and clear – so you can't deposit a check and then immediately wire the funds.
There are two major auction houses that dispose of salvage vehicles, IAAI and Copart. It's possible with IAAI to identify the seller of a vehicle, which you can't do with Copart, making Copart a riskier auction because a lot of dealers dump their problem vehicles there. I'm not going to go through the details of how the auctions run and how to use auction and broker sites, because there are plenty of other resources (and YouTube videos) that explore these in depth. Instead, I'll focus on everything else around the auction process which isn't nearly as well documented.
Auction houses charge a hefty registration fee as well as a bevy of additional fees. You'll pay "documentation fees," "gate fees" and a commission which is either a fixed amount or a percentage depending upon the value of the vehicle. I opted not to register directly with IAAI, which was the seller of the vehicle I was interested in. Instead, I signed up with SalvageBid (you can get 30% off of their membership using the promo code on their blog). Although I didn't need to go through a broker in Washington state (because unlike in most states, anyone is allowed to buy salvage vehicles in any condition here), it was advantageous to do so because broker commissions are much lower than what IAAI offers to the general public. I ended up saving nearly $1,000 in commissions purchasing through SalvageBid (on their most expensive "VIP" membership, which is probably a no brainer if you're buying a newer car) versus going directly through IAAI.
Inspecting Vehicles
Although you can go to the auction lot to view cars, it's a hassle. Both Copart and IAAI are located in far-flung Seattle suburbs each about an hour away from where I live. IAAI only allows registered users on their lot (which means you have to pay their registration fee), while Copart charges $25 if you're not a registered user (having paid their registration fee). You also need a safety vest, or they'll charge you for one. And then once you're there, if you're not a mechanic, it's hard to make a good assessment of whether a vehicle is in good shape or not.
Fortunately there is a solution: you can pay carinspector.us to check out your car. I paid them $155, and they delivered a comprehensive report on the car (along with detailed high resolution photos, much better than what IAAI had provided) confirming that there was nothing obviously wrong with it. The report gave me the confidence to bid aggressively on the car because I likely had more information than the majority of bidders.
The 50% Rule
Vehicles sold at auction will have the estimated repair cost and the estimated "actual cash value." These figures will in some cases only loosely resemble either of the actual values; they come from insurance company estimating software and don't take into account either the used vehicle market or the true cost of repairs.
Remember Andrei? He works around this by setting a "50% rule." Having identified a reasonably repairable salvage vehicle (keep in mind, most cars sold at auction aren't), he will bid no more than 50% of the "ACV," or "actual cash value." He also factors all of the fees into his bid, and since he buys a lot of cars, he generally knows exactly what these will be. This gives him enough of a budget both to repair the car and to discount it for having a salvage title instead of a clean title (here in Washington, the expected discount is about 20%).
Andrei is right in his advice not to get carried away with bidding. In this case, I knowingly broke the "50% rule," because I knew I wasn't going to have to invest much in the car, giving me more headroom to pay more at auction. The ACV of my car was $25,806 which isn't far off from what these cars actually sell for (one with double the mileage of mine and a clean title is currently for sale for $26,888 at a local dealer). A previously wrecked car from Louisiana with similar mileage to mine, and also with a salvage title, is selling for just under $20,000. However, that car is being sold by an out of state dealer in Oregon, which is notorious for its virtually unregulated salvage vehicle market. There's no telling whether the other vehicle has been repaired properly, or with which parts. After all, how did it end up in Oregon when it was sold at auction in Louisiana, anyway?
In the end, I went up to $14,200, and including all fees, I paid $15,588. Adding on the required SalvageBid membership, cost of towing, the oil change that was needed, and the inspections and minor repairs I had performed, I paid $16,433 (I get free wire transfers from my bank, but if you don't, account for this, too). State tax, title and licensing fees added to the total but I'd have had to pay these with any vehicle, so I'm not including these in the calculation. So, I saved $10,455 versus what a dealer is trying to sell a higher mileage vehicle for. I think realistically, I saved $9k because that's closer to what I'd pay a private party for a similar vehicle (remember, these are popular vehicles in short supply, not many are for sale, and Blue Book values are pretty far out of step with the market).
Auction Pickup
You get 3 days to pick up your car from IAAI before they start charging expensive storage fees (think airport parking prices), and the 3 days includes the day of the auction. Making matters worse, they are closed on the weekend so if you miss a Friday pickup (auctions are every Wednesday, and you must arrive before 4pm on Friday to pick up the car) they will charge you storage over the weekend plus Monday.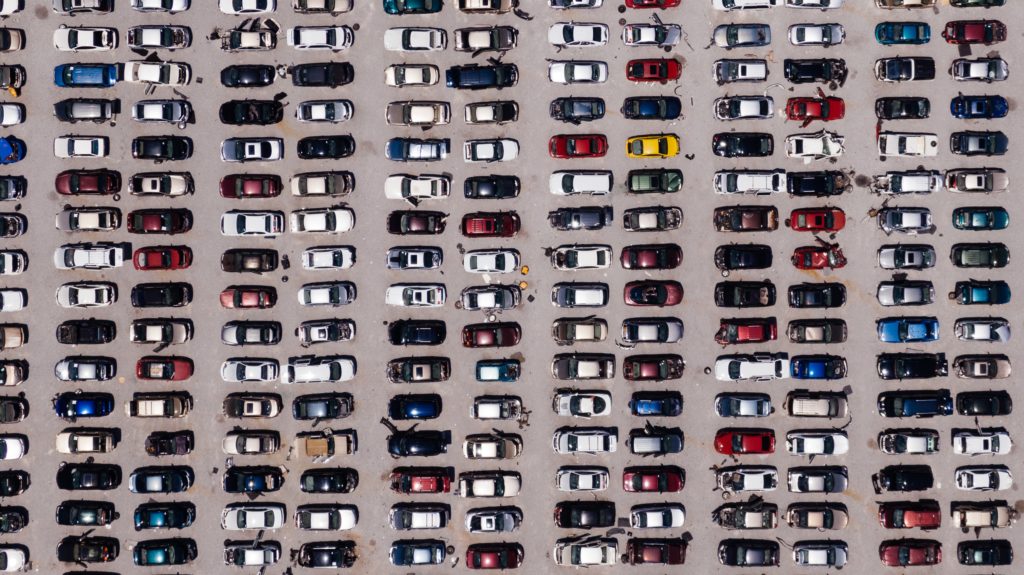 However, you can't pick up the car until you've paid for it and funds clear. This means that you need to be prepared to wire the funds immediately after the auction closes and you win. The auction is wrapped up by 11:30am and the bank wire cutoff is usually something like 3:15PM Eastern time. Be watching your email for an invoice with wire instructions and I recommend that you get set up with your bank to wire funds through online banking versus going into a branch. That way, you'll get your car paid out on time to get the vehicle released before you start getting charged for storage.
IAAI won't release the car to you to drive off the lot, because it's illegal. You need to have a way to tow it, either by showing up with a car trailer or hiring a towing company to tow it. It's best to hire a flatbed to tow your car because if there are any problems with the tires, they'll be unable to tow it with a conventional wrecker. I hired a flatbed that regularly works with my mechanic for $160 to retrieve my car. They gave me a good discount because I allowed them to pick up the car any time that IAAI was open over a 2 day window, and that's why I got the discount: they picked up my car when they'd otherwise be making an empty return trip.
Passing Inspection And Registration In Washington
Registering a salvage vehicle in Washington is different than a regular vehicle and there is virtually no information available online about how to do it. I had to figure it all out on my own but it all worked. Other states have their own procedures ranging from refusing to allow salvage vehicles to be registered at all to allowing them on the road with virtually no inspection or documentation. Washington is pretty middle-of-the-road as requirements go, but definitely research your local procedures before you buy a salvage car.
After I paid SalvageBid, they promptly sent me a DocuSign for a bill of sale. In Washington, that's all you get; the insurance company notifies the Department of Licensing when they total a vehicle and the state cancels the title. A salvage vehicle is simply a vehicle with no title, and this means it is not street legal in the State of Washington.
In order to get plates and register the car, you will need to have it inspected by the State Patrol. So, first have the car repaired (or repair it yourself) in a manner that will pass inspection. Then schedule your inspection. You need to start looking right at 8am on Monday because that's when appointments are loaded into the system, and they're all gone within a couple of hours. Check every location around you (I was able to get an appointment in Bellevue, but not in SeaTac) and ignore all of the warnings not to schedule an appointment without the Department of Licensing request. You need the date of the inspection for the Department of Licensing, and WSP availability is the constraint.
Once you have the car repaired and your appointment scheduled, head down to your local Department of Licensing agency (the same place where you get tabs, not where you get your driver's license) with the bill of sale for the car that either the auction house or your broker sent you. Tell them that you bought the car in an online auction and you need to have it inspected by WSP. They'll issue you a temporary permit for $8 (pay cash to avoid the $2.25 credit card fee) which will allow you to drive the car to a State Patrol facility for inspection. You get two separate dates and they can be non-consecutive, so give them the date you've scheduled and another date a couple of weeks later. That way, you can try again if you fail inspection the first time.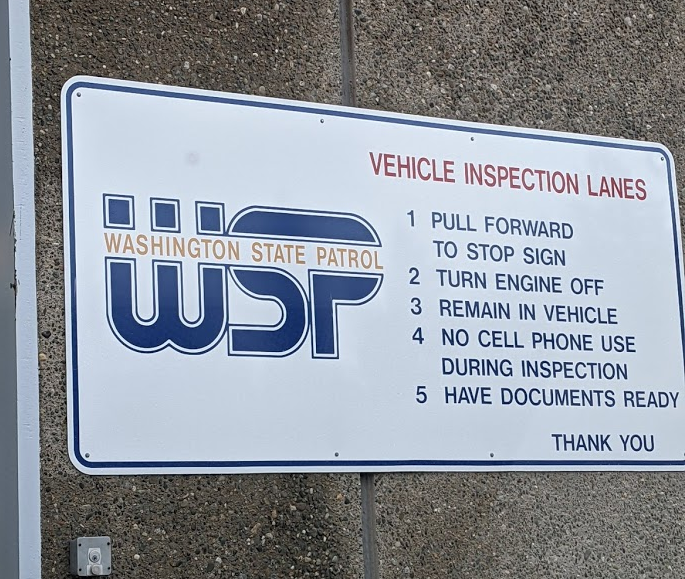 When you go for the WSP inspection, display the temporary license you got from the Department of Licensing (they do check, and if you don't have it displayed, I assume it's an instant ticket). You will also need to take the following documents:
The bill of sale from your broker or auction house.
Receipts for all of the parts you used in your repair, as well as any labor receipts.

Pay attention to the WSP's checklist before you buy anything and be sure to get the correct documentation because without it, you won't pass!
Be especially wary of parts purchased online (such as on Craigslist) which are often stolen. Parts sold by licensed junkyards are a safer bet, when sold with invoice and serial numbers as applicable.

The "Request for Inspection" from the Department of Licensing.
Be sure to show up at least 5 minutes early and allow extra time for Google Maps to direct you to the wrong place (this happens in Bellevue). WSP doesn't have a public restroom, so include that in your plan as well.
My WSP inspection was thorough, courteous and professional. The officer ran everything "by the book" and I got back their inspection report and the bill of sale. They stamped both, and they also affixed an official label inside the door which indicates the vehicle has been rebuilt and inspected.
I then returned to the Department of Licensing agent, who took all of the documentation and collected $1,908.15 in tax, title and licensing fees. Naturally, I paid cash to avoid the 3% credit card fee. They issue your new license plates on the spot, and your title shows up in the mail 8 weeks later.
What About Insurance?
My insurance company wrote me a full coverage policy without even batting an eye. No surcharges, and exactly the same rates as if the vehicle didn't have a rebuilt title. Your mileage may vary but most insurance companies in Washington don't seem to consider salvage vehicles (which have been inspected and are street legal) to be much—if any—higher risk than other vehicles. I suspect that this has to do with the strict inspection requirement here, which many other states (such as Oregon) do not have.
Driving For Free?
For most people, a car is a liability. My car is an asset–it's worth more than I paid for it. Since much of the depreciation on a new car is front loaded within the first 2 years, I'll have another 3 years (or so) to drive this car before its value drops below what I paid for it. In effect, I'm driving for free when you really think about it. And that's what makes this a perfect Seat 31B travel hack!
I spent less overall time doing this than I have spent finding and booking Cathay Pacific first class, and I'll be getting years of effectively free road trips out of it. You can too. It's high risk, but nothing in the free travel game is low risk. May the odds ever be in your favor.