I don't make it a practice to write about questionable loopholes in award programs, other than warning people against using them without knowing exactly what they're doing. For one, making loopholes well-known and easy to use is the best way to get them shut down. For two, loopholes often come with risks that are underappreciated by the majority of people.
Still, some loopholes exist for such a long time that it is hard to know whether they're a loophole or intentional. Nowhere is this more true than with United. Loopholes in their "Excursionist Perk" have existed since the award program was revamped roughly a year ago. Additionally, since the introduction of a $75 close-in booking fee, there has been a loophole to get around it: book a ticket farther out, then make a change within the 24-hour policy to an earlier date. Until recently you could do this online, and then for several months thereafter you were able to do it over the phone.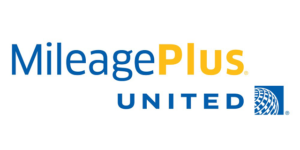 It wouldn't be too big a stretch to expect that this was intentional. United customers are particularly vocal and resistant to change, so they have a practice of making off-menu services available to those "in the know" but not advertising them to those who aren't. Think of this as akin to the In-N-Out "secret menu." For example, if you book United Polaris business class, you can ask for wine flights, a gel pillow, and a mattress pad. These aren't officially on the menu, but are available when you ask on board.
Unfortunately, it seems that whether intentional or not, the trick to avoid the close-in booking fee is well and truly dead. When you call in, telephone agents are prompted to collect the additional $75 if you change to a flight inside of 21 days. Unfortunately, I only learned this after I transferred points to Mileage Plus and tried to use them! So in the interest of helping you avoid a similar situation, don't assume you can take advantage of this loophole. It's gone.