I don't personally have a lot of experience flying Southwest Airlines. The primary reason? I'm from Seattle, and I have spent most of the last 5 years living abroad. Southwest was, until very recently, virtually useless for international travel (they added a few holiday destinations abroad in the past few months). Although Southwest has offered Seattle service for 20 years (after they acquired Salt Lake City-based Morris Air Service), they serve a relatively small number of destinations and don't have a large number of direct flights. Or a large number of flights, period. Seattle is overwhelmingly dominated by Alaska Airlines and Delta.
Even if you overlook all of the above, the destinations Southwest serves from Seattle are often less convenient. They fly to smaller, out-of-the-way airports like Oakland instead of San Francisco, and Love Field instead of Dallas. Want to fly to Los Angeles from Seattle? You're not getting there without a connection, and practically everyone else offers a nonstop. Southwest is also really quirky. It does not offer baggage agreements with other airlines, so if you're connecting to another airline, you will have to claim your bag and re-check it. Southwest is also not a member of any airline alliance, so they offer you access to only their own route network. And they are very proud to serve exclusively peanuts on their planes. I'm allergic to peanuts. Are you a person of size? Watch out! Southwest may charge you for an extra seat, and they are not shy about doing so if you cannot fit comfortably in a regular economy class seat.
More importantly, Southwest doesn't generally have lower fares than other airlines, and they only sell fares through their own Web site. And the biggest reason why you'll almost never see Southwest mentioned on the sites of most other travel bloggers: Southwest does not offer a first class cabin. All seats are in economy class (some with unusual configurations, such as family seating sections with rear-facing seats), and seating isn't even assigned. You board by group (based on when you checked in) and just grab any open seat.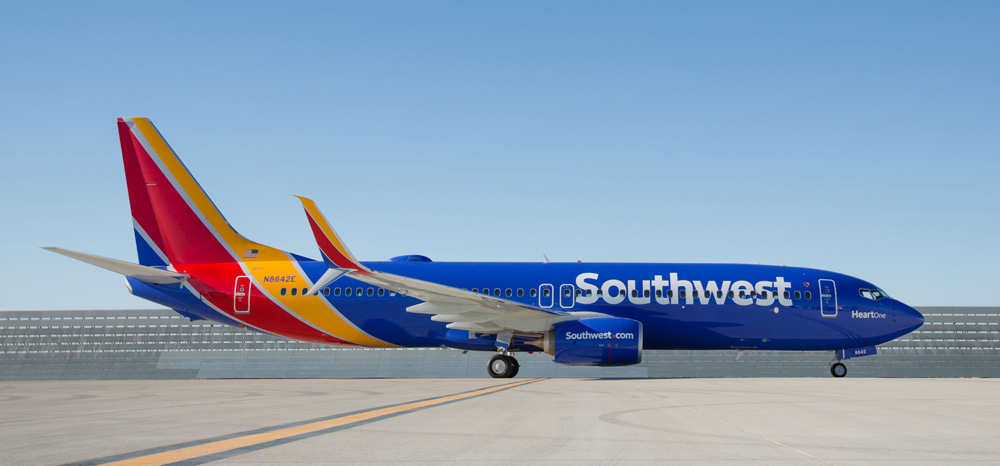 There are upsides to flying Southwest, though. For an airline, they are exceptionally customer-friendly. They don't charge any change fees, as long as you change your flight at least 10 minutes prior to the scheduled departure. They also don't charge baggage fees for up to two checked bags. And of course, you don't have to pay any fees for carry-on bags. So, if you need to check luggage or think you might change your plans, Southwest might be for you. Southwest also has a very friendly company culture. The flight attendants are famous for singing on planes. The company is known to be family-friendly, going out of their way to ensure that–in the end–families are seated together. And Southwest is innovative: they were one of the first airlines to offer electronic tickets, as well as check-in kiosks (although Alaska Airlines did beat them to both of these).
Should you fly Southwest? It depends. If you insist on flying in a premium cabin, Southwest is not for you and will probably never be for you. If you need to check bags, compare the total cost of a flight with another airline including bag fees to the cost of a Southwest flight. You may well find the total package to be less expensive with Southwest. And if you're comfortable taking an extra connection, or flying into a smaller airport, Southwest might be a good option if the fare is lower. So, if you're entirely OK with Southwest's quirks, it's probably worth comparison-shopping on southwest.com. Remember, you will not find Southwest fares on any other travel Web sites.
This is the first installment in a 2-part series. In the second part of this series, I introduce the Southwest Rapid Rewards frequent flier program.