Given that I have been traveling a lot less this year, I have been living vicariously to some degree through YouTube travel videos. Two of my favorite YouTubers are Drew Binsky and Bald and Bankrupt, both of whom travel to some places that are pretty far off the beaten path. After seeing Drew's videos of Svalbard and Bald's videos of Moldova, I knew that I needed to visit both.
If you have been following this blog for awhile (or know me in real life) you probably won't be surprised that I'm interested in visiting Moldova. After all, I have already been to Armenia, Belarus, Bulgaria, Georgia and Ukraine. Svalbard, however, is an unusual choice for me given that it's expensive. The largest town is administered by Norway, which is already one of the most expensive places in the world. Naturally, prices on Svalbard are even more expensive than the rest of Norway, given its extremely remote location.
That being said, I have visited other expensive islands. Adak, Alaska is probably the most expensive place I have ever been. The Seychelles, which I recently visited, are also a super expensive destination, as was Christmas Island, Australia. I have learned to moderate the cost of remote island destinations by staying in less expensive accommodations when possible (for example, I stayed in an airbnb on Christmas Island that was 1/3 the price of any hotels, and I found an excellent Couchsurfing host on Palau), and bringing extra food and supplies with me if I have a luggage allowance that permits it.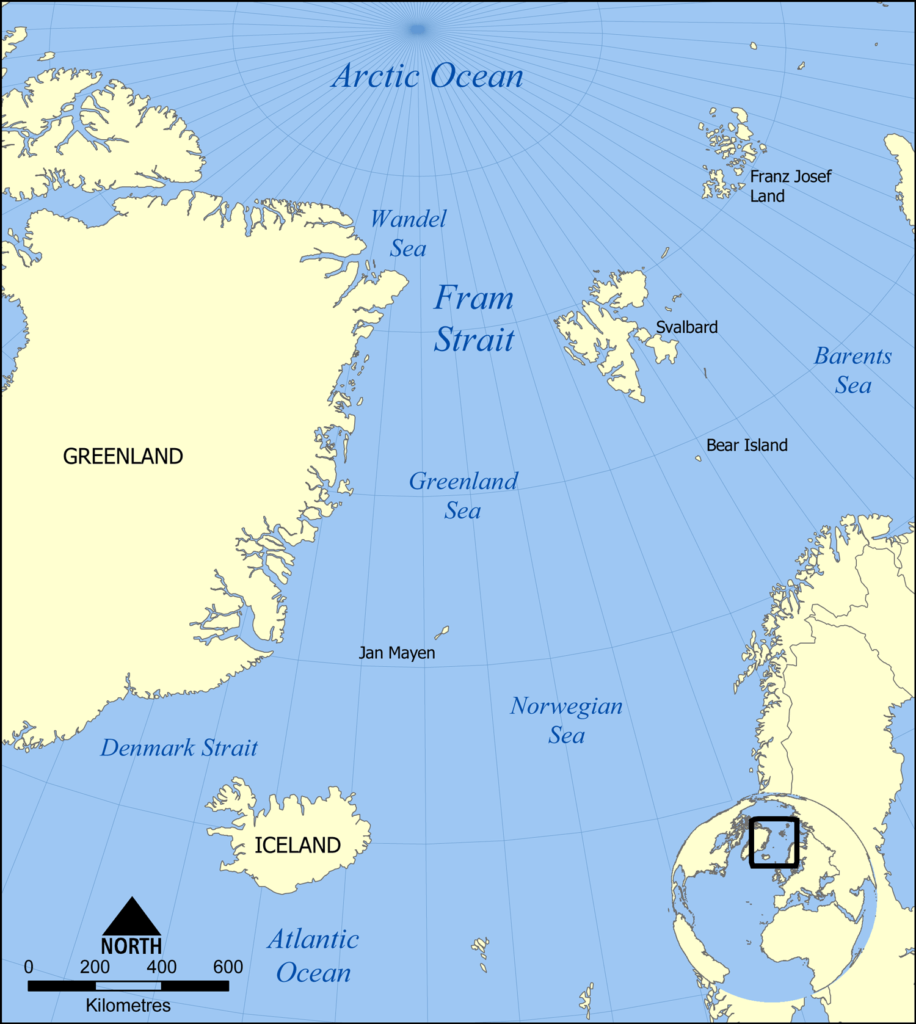 The island of Svalbard is interesting to me because apart from being one of the world's most remote islands, Longyearbyen is the world's northernmost town. It's only about 650 miles from the North Pole!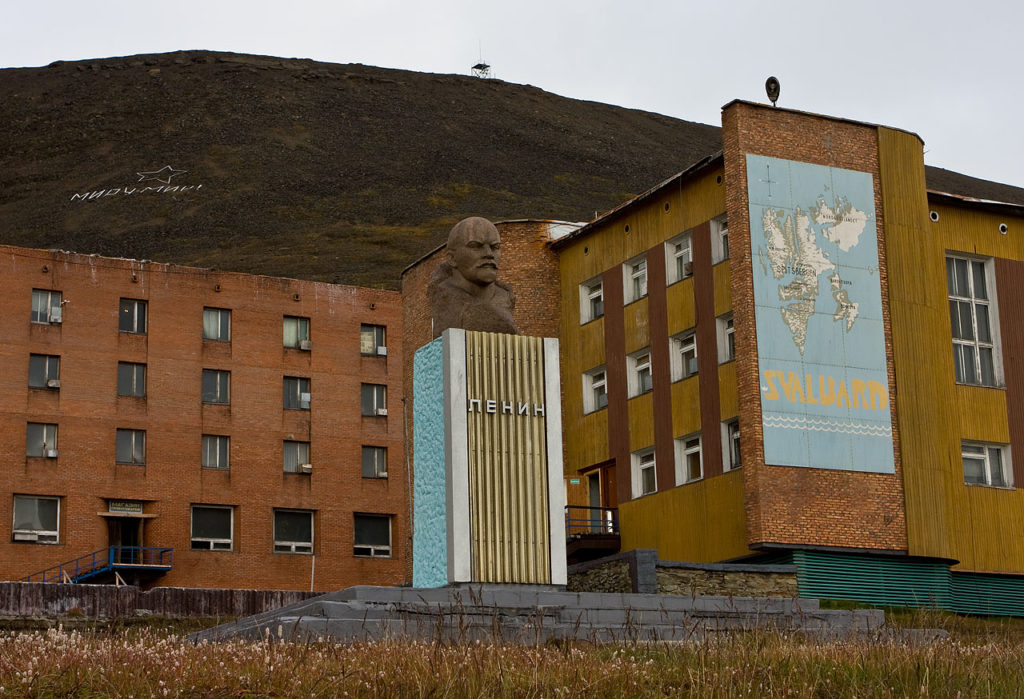 Sweetening the deal, of course, is the chance to visit the nearby Russian settlement of Barentsburg. It's administered by Russia, but I won't need a visa to visit. Making it even more interesting is the fact that they have kept it more or less like it was during Soviet times. They even still have a statue of Lenin!
Moldova, meanwhile, not only the the least visited country in Europe, it's crazy cheap. How cheap? It makes Bulgaria look expensive. Like Ukraine, one of my favorite countries, it has an ethnic Russian breakaway region, the de facto country of Transnistria. Visiting would be possible, although I'm not 100% sure that's the plan. Whether or not I visit, I expect to find the sort of decaying ex-Soviet stuff I like to check out along with a lot of surprises along the way. I don't plan trips carefully to places like Moldova; instead, I just leave a lot of time for serendipitous discoveries.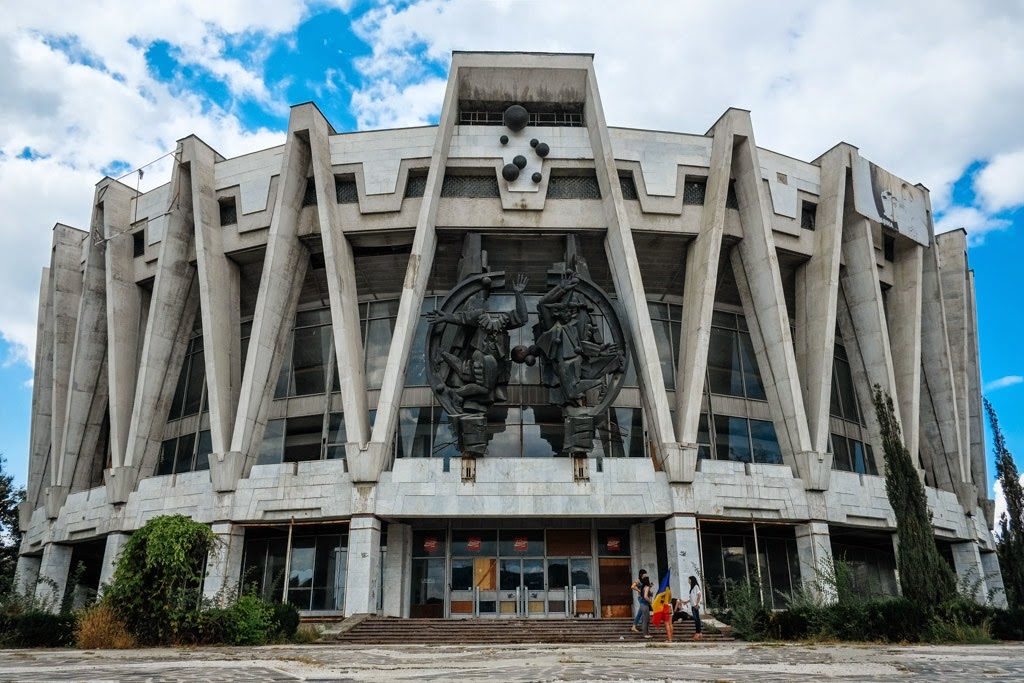 Naturally, with off-the-beaten-path destinations like these, flights to both places are also really expensive, which is where miles and points can really come in handy. With many award programs, tickets are priced based upon the regions in which you're traveling, not on the cash cost of a ticket.
Selecting A Mileage Program
Although United has devalued their program for flights that involve a United segment (often more than doubling the previous price), they have —for now — maintained the previous award levels for partner flights. Additionally, they have maintained the "excursionist perk," which gives you a free intra-Europe one way flight on a roundtrip flight to Europe. For my itinerary, this was extremely valuable given the high cost of flights between Svalbard and Moldova. All I had to do was find availability on dates that would work.
I try to book my travel around US holidays so I end up taking fewer vacation days, and it really took some work to find availability. When I'm planning a complicated itinerary like this, I focus on the most difficult flights to get first. Not surprisingly, these are flights to Longyearbyen, Svalbard. Why? There is only one flight a day on United's partner SAS (from Oslo), and it's really expensive so a lot of people try to use points on it. I was able to find availability on the 30th, so I worked backwards from there to find availability to Oslo.
I'm starting from Seattle and there wasn't anything available that would get me to Oslo in time, but I was able to find an outbound itinerary on a combination of SWISS and SAS that routed the entire way from San Francisco. I'll have to buy a positioning flight to San Francisco, but from Seattle, these aren't expensive (sale fares commonly run as low as $59).
Onward from Longyearbyen, there was availability on SAS back to Oslo, continuing on Austrian via Vienna to Chisnau. This flight alone would cost $629 if booked with cash (other, less convenient flights were around $100 less). And finally, from Chisnau, I was able to find availability back to Seattle via Austrian (back to Vienna) and Lufthansa (via Munich).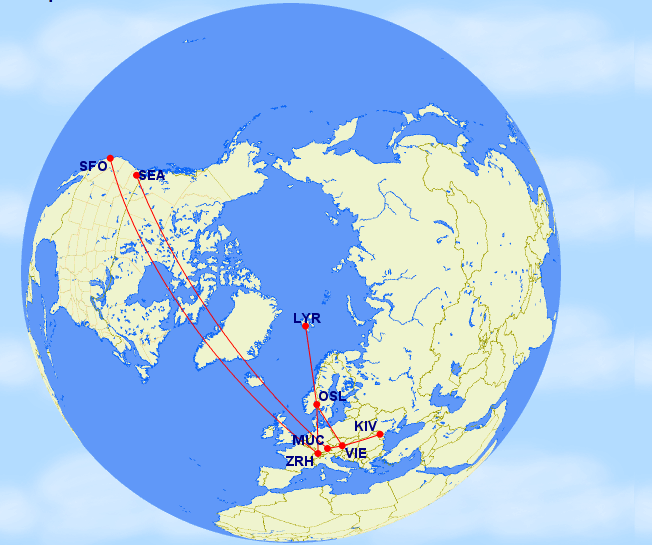 Yes, It's In Economy Class
If you read most travel blogs, they'll tell you that the only way to use miles and points is to book premium cabin award seats, sipping champagne and nibbling on caviar after a visit to an over-the-top fancy lounge, jetting off to an over-the-water bungalow on a private island in the Maldives. Or something. Now, I'm not knocking this. It's nice to fly in premium cabins, and I'll use my miles this way under limited circumstances (for example, on extremely long flights, which would be expensive in economy class, and where I can redeem at the lowest "sweet spot" redemption rate).
There's another good way to spend miles and points, though: economy class flights that would otherwise be really expensive, especially those on flights where business class doesn't matter. That's how I typically use my miles and points. So let's deconstruct this itinerary and I'll explain why it made the most sense to book in economy class.
Considering The Cost
The minimum cost to book this itinerary in business class would be 140,000 points. This is because the most logical transatlantic flights from the West Coast aren't on United for this itinerary, and there wasn't availability anyway. This compares to the 60,000 point cost to book in economy class, an 80,000 point difference. I'd be getting these points from my Chase Ultimate Rewards account if I were to spend them.
80,000 points is really a lot. Even spending these through the Chase portal (and I can usually do better than that) would yield $1,200 in value. Is it worth $1,200 for a lie flat seat on a roughly 8 hour overnight trip? To me, definitely not.
Availability: The Toughest Hurdle
In economy class, there was availability over the 4th of July weekend, which would allow me to take one fewer vacation day for the trip. There wasn't availability in business class over this week. I could find availability in business class over a different week, but it'd be for a trip that was a day shorter than I wanted. Making matters worse, the domestic legs were all in economy class to the East Coast, connecting to international flights on a third-tier carrier (LOT) from there.
This just didn't make sense to me. Why blow 80,000 extra points on an itinerary chock full of intra-Europe legs, where intra-Europe "business class" would get me into the same lounge I can access with Priority Pass and an economy class seat (with a blocked middle)? It might have been worthwhile if the transatlantic flights originated on the West Coast, but almost none of them do.
One big downside: During the week I wanted to travel, there was no availability from Seattle at saver level for the outbound flight. I could only find availability from San Francisco. I was, however, able to find a return flight back into Seattle at saver level. This is a side effect of United changing to dynamic award pricing for award itineraries that include even a single flight on United. If I had departed from Seattle, the price would have been 70,000 points for the outbound flight, instead of 30,000 points. The 40,000 difference, at 1.5 cents per point when redeemed on the Chase portal, is like paying $600 for a 90 minute flight that regularly sells for $79.
Getting Nerdy: Cents Per Point Breakdown
I think one of the best measures of whether you got a good deal on a flight is how much it would cost if you paid for similar flights you'd actually buy. That's really hard with this trip, because these flights are so expensive. Without using miles and points, visiting these destinations would be almost financially impossible.

I'm flying a better itinerary than the cheapest reasonable itinerary (which is on a combination of Norwegian, SAS, Austrian and Turkish), and I'm traveling on better airlines. This itinerary, from Seattle, costs $1,773. It's the least expensive reasonable itinerary, and it's what I'd most likely book.
Pricing out the value here isn't as easy as just taking 1,773 and dividing it by 60,000, because I had to pay some money out of pocket for the award ticket. It cost $223 in taxes, and the flight departs from San Francisco where I don't live. That ticket is currently selling for $79, which is a normal price for a flight between Seattle and the Bay Area. So the calculation goes as follows:
$1,773
– $223
– $79
= $1,471
% 60,000
= 2.5 cents per point
Is 2.5 cents per point a good value? I think so, even though it's nothing close to the eye-popping values you see assigned to points by the credit card bloggers. Chase Ultimate Rewards points have a floor value of 1.5 cents per point. In practice, it is difficult to achieve on the Chase portal, so the floor is actually below that.
This booking even exceeds the 2.4 cents per point in value I can usually get out of Alaska Airlines Mileage Plan miles, which are generally considered the most valuable airline points. I think that's really good. Sure, it's not a huge inflated number based on an outrageously expensive business class fare, but that's not a fare I'd ever actually buy. However, a flight on a nearly bankrupt airline via a dumpy secondary British airport is very much a flight I'd actually buy here at Seat 31B, so I think the valuation is fair.
Wrap-Up
I haven't been more excited about a trip I'm taking in a long time. Having explored some of the farthest northern reaches of Alaska (including Barrow and Deadhorse), it'll be incredible to see how Svalbard compares!