As has been widely reported elsewhere, Delta has done some really terrible things to their SkyMiles program (already one of the least lucrative frequent flier programs in the world) and for most people it is not a good value. Not only is mileage credit now granted based on the fare you pay, rather than the number of miles you fly (cutting mileage credit to half in many cases), but the number of miles needed to redeem awards is now entirely arbitrary. In some cases, you even have to pay Delta in order to redeem SkyMiles! It's no surprise that given the rapid and massive devaluation, avid frequent fliers who once called SkyMiles "SkyPesos" have begun calling them "SkyRubles."
Don't get me wrong. Delta is generally a very good airline to fly–at least if you're not flying on one of their "basic economy fares," which offer a similarly terrible experience to other airlines. Generally speaking they run a reliable operation and fly well-maintained aircraft with decent amenities. The inflight service is generally also polite and professional, in stark contrast to most other US airlines. At many airports, Delta is also difficult to ignore, given their dominant position. If you're based in Atlanta, for example, Delta serves all major US markets nonstop.
There is a loophole, however. You don't have to use the SkyMiles program if you're flying Delta. You can credit your miles to the Alaska Airlines Mileage Plan or to any other SkyTeam partner. However, in most cases, this isn't a good option. Very few Delta fares qualify for 100% mileage credit anymore with most partners. Additionally, every other Delta partner levies fuel surcharges on redeemed tickets, which Delta doesn't do for flights originating in the US. However, there is one exception, which I found after researching every SkyTeam program in detail. Let me introduce you to OK Plus.

OK is the IATA code for Czech Airlines, and their program, "OK Plus," is a clever word play. You can't actually view the terms and conditions or the accrual schedule for the OK Plus program without signing up. However, after doing the research, I found that the options are pretty incredible when it comes to Delta:
Yes, you read it right: Delta flights accrue at 100% of miles flown, except for paid business and first class which accrue at 200% of miles flown. There is one glaring exception, however: E fares. These are Delta's "basic economy" fares and if you buy one of these, you will earn zero credit under the OK Plus program. So, if you book and fly an E fare, it's probably best to credit it to Alaska Airlines Mileage Plan, which will at least net you 25% credit.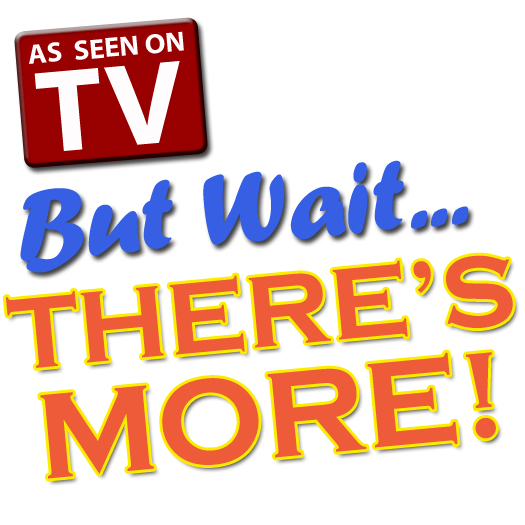 The good news doesn't end here. Not only can you get 100% credit based on flown miles for your Delta flights, these miles will take you farther. CSA considers Iceland part of North America for the purposes of their program! So, if you want to take advantage of Delta's seasonal service to Reykjavik (for which there is currently almost wide-open award availability), you can do it for only 25,000 miles.
So, of course, it's not all good news, particularly for those wanting to earn elite status. Here are some of the limitations:
You have to fly two segments on Czech Airlines to earn SkyTeam elite status, and it can't just be Czech Airlines-marketed flights; you need to actually fly on one of their planes.
In order to redeem an award ticket, you have to call their office in Prague and book over the phone; there is no online booking option.
There is a €36 booking fee.
One-way awards aren't an option except for flights on Czech Airlines; only round-trip awards are possible.
Along with taxes, you have to pay the fuel surcharge for the flight you're booking. However, Delta doesn't currently have a fuel surcharge on domestic US flights, so you won't pay anything if you redeem your miles this way. And in most situations, you have to pay fuel surcharges when you redeem SkyMiles on partners. For most scenarios, in a practical sense, you're not much worse off.
No backtracking is allowed, "except to make a connection." It seems like the intent of this rule is to prevent backtracking in combination with a stopover or open jaw, but it also appears that this could be enforced (or not) at the whim of the telephone agent.
So, those are the downsides. However, there are some really significant upsides:
Both a stopover and an open jaw (one each) appear to be permitted.
A maximum of 8 segments per roundtrip are permitted.
Changes and cancellations (with mileage redeposit) cost only €62, far less than SkyMiles.
Mixed class bookings are allowed, if you pay the fare for the higher cabin. So, if only economy class is available on an intra-Europe flight (where business class doesn't really buy you much extra comfort), you could mix that along with business class for the transoceanic leg. This opens up considerably more award availability than would otherwise be available, particularly during the busy summer travel months.
You can mix Czech Airlines flights with the flights of any one individual SkyTeam partner. Depending on your routing, this might make it slightly easier to piece together an award ticket.
Why is the program still so generous? Probably because Czech Airlines almost went bankrupt. However, in 2013, they were bailed out by Korean Air (which took a 44% stake) and the Czech government. As the Czech flag carrier, it seems likely that they will continue flying. However, flag carriers can and do fail; Mexicana and Malev are two recent examples. You'll have to balance the risk of Czech Airlines failing versus the risk of even further SkyMiles devaluations. I'll personally take the risk and bank my miles in Prague.
So, there you have it: a way to earn full value for your discount economy tickets on Delta and redeem them for 25,000 mile roundtrip tickets to Europe! If you're finding the SkyMiles devaluation tough to swallow, sign up here and start earning OK Plus miles today!