British Airways today announced that they will be devaluing the Avios award chart starting on May 30th for partner redemptions. What they didn't provide is any details of what the devaluation looks like. "We're devaluing your points," they said. "But we won't retroactively raise the prices on any bookings you have already made!"
Although the new chart isn't available, it has been programmed into the British Airways computer system for booking agents. So, by asking the right questions, I was able to piece together what I believe to be the award chart for the short and mid-haul flights most commonly booked with Avios (the Avios chart generally isn't a good deal for long haul flights, so I didn't focus on these). What are the results? They're not as bad as I expected, and are in line with the recent LifeMiles devaluation. It's clear that British Airways is trying to remain competitive with LifeMiles, and it's possible that their credit card partner Chase leaned on them to do so given the 30% bonus currently available for transfers to Avios.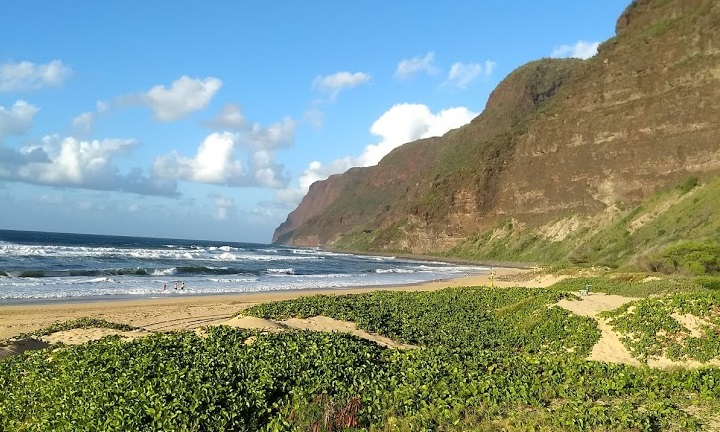 What We Know
Hawaii West Coast sweet spot (mostly) remains intact. The price is going up by 500 miles which is manageable.
Mid-haul sweet spot goes away. These flights are going from 7,500 to 9,000 points which is painful however you slice it. This is going to give Delta an excuse to devalue, so I'm actually much more concerned about burning my SkyMiles than worrying too much about BA's devaluation here.
British Airways isn't moving to variable pricing. There is still an award chart, it has just been devalued.
Per-leg pricing isn't changing. Every flight is priced individually so the price for connecting itineraries is sum of all of the flights. This is the same practice as currently
All partner flights will cost the same. It won't be more expensive to redeem on Alaska or American versus Sri Lankan, S7 or Cathay Pacific.
Taxes and fees won't change. They will remain exactly the same as they are now.
Pricing for business and first class is consistent. This will still be 2x and 4x the economy class price, respectively. In general, this isn't a great deal (although there can be sweet spots such as on Cathay Pacific mid-haul business class) so Avios are best used for economy class redemptions.
Not Yet Clear
It seems possible that the 0-650 mile award chart is coming back for flights within North America, because short-haul flights are pricing out based on this mileage band.
It isn't clear whether Iberia and Aer Lingus will also devalue their Avios programs. If they don't devalue, and you can live with the restrictions of Iberia, this may be a better program to use in many cases.
The Chart
0-650 miles: 6,000 Avios
651-1,150 miles: 9,000 Avios
1,151 miles-2,000 miles: 11,000 Avios
2,001 miles-3,000 miles: 13,000 Avios
Want help booking a flight with Avios or any other award program? At AwardCat, we're expert at helping you get the most for your miles.