I'll admit it: advance planning and preparation isn't always my strong suit. A lot of the time when I travel, I like to book at the last minute and figure things out when I get there. St. Helena is not a destination where you can really get away with doing this so if you are planning to visit, planning and preparing in advance is essential.
Part of this is because St. Helena Island is one of the most remote places in the world. It's slightly less remote than it used to be because there is now one flight a week, on a plane with 70 seats for sale (this is a tough flight to book, but I wrote instructions here). So, presuming you're starting from South Africa, you can get there in a day.
Nevertheless, you can't just show up and hope it'll all work out. Really, you can't. The population is only 4,255 people and while they do have some tourism infrastructure, it is limited and not fully developed. What is there is, of course, civilized (St. Helena is part of the UK after all), but you can't just breeze into town and expect to be able to rent a car and find a hotel easily. In fact, the wrong assumptions can get you deported.
Have A Visa If You Need One
Numerous places on the Internet state that anyone can enter St. Helena for a period of up to 180 days without a visa. This is totally wrong. St. Helena has changed its visa policy with the initiation of flights. It mirrors the visa requirements for the United Kingdom except that South Africans, unlike when visiting the main part of the UK, do not need a visa.
In addition, St. Helena has Airlink (the airline) enforce this and given that the policies are different for St. Helena and Ascension island, sometimes the check-in agents will claim that only US and UK passports are allowed. Given that I had to remind the Airlink check-in agent that my passport was in fact a US passport, I decided not to argue the point any further.
Also, note that you won't get 180 days automatically. You'll be stamped in for only the exact number of days that you can prove that you have accommodations. My passport was stamped in for only a week, because my departure was then. I initially thought that this was pretty unfriendly because I'd be committing an immigration violation with no way to avoid it if the flight was delayed through no fault of my own. However, the tourist office explained that an extension would in fact be granted in such a circumstance. I still think that the policy limits flexibility (I wouldn't have been able to extend my stay if I had wanted to do so), but these are the rules as they currently stand.
Round Trip Tickets Are Required
Obviously, because of the immigration policy above, you're required to book (and show proof of) a round-trip ticket. It's not possible to book a one way ticket, have an indeterminate visit, and then buy your return ticket on the island when you decide you want to leave. Again, this is just not a travel destination that allows for much spontaneity or flexibility. You need to make a specific plan and you'll have to stick to it.
Travel Insurance Is Required
Travel insurance in the amount of GBP 1,000,000 is required to visit the island and the airline checks this before you're allowed to board a flight. Fortunately the airline missed that the insurance was in USD rather than GBP, and fortunately St. Helena immigration officials also let that slide (technically, they could have deported me). Most visitors on my flight didn't know that they had to provide proof of insurance and were scrambling to show it at the airport. This is checked when your boarding passes are issued, again before boarding the plane, and once more when clearing St. Helena immigration. They are really serious about this but they don't sell insurance at the airport either.
You Need A Place To Stay
You aren't allowed to enter St. Helena without accommodations already secured. They still do things very much the old fashioned way on the island. Accommodations aren't listed on Web booking platforms like airbnb or booking.com, and for the most part, you can't pay with a credit card either. Instead, you need to book through the St. Helena Tourism office.
This doesn't happen instantly. The way it works is you email the tourist office (don't call, because it costs a minimum of $1.50 per minute), then they call everyone on the island who rents rooms to see if any are available, and they'll get back to you with a list of what's available. This might be an extremely short list. When I reached out, there were only two options available, both relatively top end for the island. It took a few more days to sort things out and I only had the accommodations finalized the day before I arrived.
What I didn't realize until I got there was just how high stakes having accommodations is. While the St. Helena tourism office does come to the airport to meet every flight, and presumably they can try to assist you last-minute, you'll actually be turned around and sent home by immigration authorities if there isn't anywhere for you to stay on the island. I normally travel pretty casually, making things up as I go and figuring things out when I get there. That's just fine in most places (and often gets you great last-minute deals) but it 100% doesn't work in St. Helena.
The upshot? The place where I stayed was perfectly lovely! It was a "self catering cottage" which meant a house with a kitchen. The place was spotless but didn't come with maid service. A couple of hotels are also available in Jamestown, but at much higher prices than the properties you can rent. These, however, come with amenities such as a restaurant and bar, and maid service is provided.
Book A Car In Advance
If you're wanting to explore the island, you'll need a car… or be prepared to spend a lot on taxis. Since I hadn't really booked in advance, the tourist office couldn't arrange a car for me because none were available. The owner of my home was fortunately willing to drive me to the house (at an extra charge), and it turned out she knew someone who knew someone who had a car. It showed up a day later with a handshake and no paperwork (I didn't even know I was paying GBP 12 daily until the end), so everything ultimately worked out and I was able to tour the island. However, it very well might not have worked out! I just got lucky, because a vehicle that was out of service when I originally tried to book was able to be returned to service, and my host just happened to know this.
There are no brand name rental car companies on the island. The companies are all family owned. None of them take credit cards, so your credit card insurance doesn't apply either. Fortunately all of the companies include local insurance with your car rental, and the deductible is fairly low with a small out-of-pocket expense for damages (under GBP 100).
It's worth noting that rental cars are equipped with manual transmissions and they have right-hand drive (which doesn't matter much, because most roads on St. Helena are one lane, but your points of reference will all be different if you're used to driving left-hand drive vehicles).
Print Out Everything
Mobile phones are still a relatively new and very expensive luxury on St. Helena, so immigration officials aren't very used to navigating smartphones yet. Also, there isn't any roaming data signal and there is no free WiFi in the airport, so your phone will be completely useless anyway (unless you have downloaded all of your documents). I saw a lot of folks fumbling with phones that weren't working well and it was obviously uncomfortable for everyone involved. Print out all of your documentation proving your bona fides: your itinerary, housing arrangements, and travel insurance. Immigration authorities in St. Helena are friendly, but very thorough, and you can expect they will check this.
Bring Cash (In GBP)
St. Helena is almost entirely a cash economy, but there are no ATMs on the island. Let me repeat: There are no ATMs on the island. Yes, I know it's 2018, but there is only one bank and it's best avoided because it is both extremely archaic and extremely expensive to deal with. If you need money, they can only give you a cash advance from your credit card with a massive fee, plus the massive fee your bank charges on top of it. They will also change US dollars, euros or South African rand at poor rates.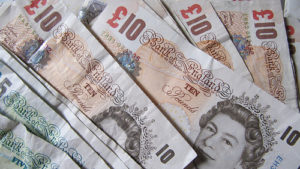 The solution is to bring UK pounds with you, in cash. Where do you get those? I bought mine at HSBC on a layover in Hong Kong on the way to St. Helena where good rates are available. You can get them in South Africa at rates that aren't as good as in Hong Kong or the UK, but better than on St. Helena.
You will need enough cash for everything you plan to do on the island. The number of places that take credit cards can be counted on one hand, and they all levy a stiff surcharge for accepting them.
While you can pay for things with UK pounds on the island, you'll generally get your change in St. Helena pounds. These are worthless (except as souvenirs) as soon as you leave the island so you have to change them into UK pounds before you leave. The Bank of St. Helena will do this, but charges a 2% fee for changing your pounds into… well, pounds. However, St. Helena people are very friendly, so if you tell them you're leaving the island and ask for change in UK pounds, they'll try to accommodate your request if they can.
Don't Miss Your Flight
"Don't miss the boat" has turned into "don't miss your flight." There is only one flight a week, so when you're visiting St. Helena, it's really important that you don't miss your flight. Two of the passengers for our flight showed up late, in fact, and nearly missed the flight. It's easier to miss the flight than you might think. It leaves from a bus gate all the way at the far end of Johannesburg airport, about a 10 minute walk from any of the airport lounges. Because the gate is a bus gate, they just load everyone on the bus exactly when boarding starts. So if you aren't there at the boarding time listed on your ticket, you actually missed the flight.
The two late passengers didn't know it was a bus gate and figured that the start of boarding time wouldn't be the end of boarding time, because it never is. Only because it would have taken the gate agent longer to offload their bags than to send the bus back to pick up the wayward passengers were they accommodated. If they'd showed up 3 minutes later, the result would have been the opposite.
Bring Supplies–But Mind The Quarantine
There are a handful of stores on the island and they do carry a basic selection of groceries and consumer goods. However, nearly every food item for sale on St. Helena (with the exception of some local fish, produce, eggs, bread, meat and coffee) is imported and therefore extremely expensive due to the very high cost of freight. I also don't want to overstate how many local goods are actually available; I didn't see a single egg for sale the whole time I was there, and bread is only available a couple of times each week. Many of the goods sold originate from the UK which means they are shipped first from there to South Africa, and then onward to St. Helena. Given my experience visiting similarly remote parts of Alaska, I knew that it was probably a good idea to maximize my baggage allowance and bring as many groceries with me as possible.
This turned out to be a very good decision, keeping in mind the baggage limitations. This is important: The baggage allowance on flights to South Africa is 23kg, but it's 20kg within South Africa and from South Africa to St. Helena. I brought a large check-in bag and loaded it to exactly 20kg, then put all the heaviest things into my carry-on bag which was not weighed. If your bag is overweight, this will backfire because airline fees are very high for overweight baggage.
What did I bring? Stuff that I thought would be difficult or expensive to find there, could survive an 11,000 mile trip, and could clear St. Helena's strict quarantine (canned and packaged food is OK, nearly everything else is out). The quarantine is really very important to follow because it protects the unique biodiversity on the island–the most important forbidden item is honey, but you should declare everything you have and let the authorities take whatever they want (I invited them to inspect my stuff and they were fine with all of it). Among the things I brought were tortillas, refried beans, Parmesan cheese, rice milk, breakfast supplies like pancake mix and oatmeal and granola bars, snacks, Tabasco sauce, taco sauce, real Vermont maple syrup… you'd be surprised how much you can fit in 20 kilos if you buy stuff that is not in heavy packaging. This saved me a bundle, easily more than $100. Was it a little more hassle dealing with a checked bag? Yes, but for $100, I really didn't mind the hassle. I was mostly right on the items that would be hard to find there, but the variety of goods available was a little better than I was expecting. It was also totally worth it when I got to enjoy a stack of delicious pancakes on the patio.
Obviously, I didn't use up everything I brought with me, so I just left the extra for the next visitors. I mean, how much of a treat is it to show up on St. Helena and find Snoqualmie Falls Lodge pancake mix in the cupboard and pure maple syrup in the refrigerator? A pretty big one for me, and the homeowner (Mrs. George) seemed to think it would be a nice surprise for them too.
If you don't buy groceries to bring with you, at least bring your own booze. Max out the Customs allowance. It's very expensive on St. Helena so if you want to enjoy a cocktail, you will be glad you brought it with you!
Wrap-Up
St. Helena is a wonderful holiday destination, but getting there requires considerably more planning and preparation than most destinations. The economy there is frozen in an era before ATMs and credit cards, and it is also expensive once you arrive. While St. Helena is not a budget travel destination, you can still save a lot of money on unnecessary expenses through advance planning.