Booking good economy class tickets to Asia is always difficult. One of the biggest reasons for this is that many flights arrive poorly timed for onward connections to other destinations in Asia, meaning that you get stuck with long connections and forced overnights. When you're flying in Seat 31B, you just want to get there as quickly as possible.
It's always good to see a new Asia route with both good award availability and good timings for onward flights, and ANA is starting one on October 29th. They'll be adding a third daily flight from LAX to Tokyo (Narita), which leaves LAX at 10:20am and arrives in Tokyo at 3:20PM. This is early enough in the day to allow for same-day onward connections from Tokyo to many destinations in China, southeast Asia, and even India. The timings aren't really great for origination and departure traffic in Tokyo so this flight really seems geared toward carrying connecting passengers.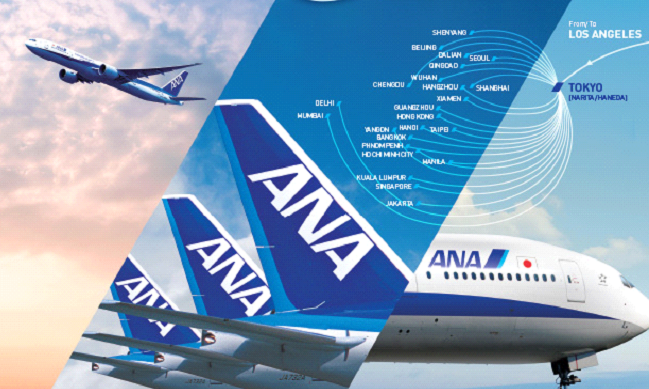 ANA offers a solid economy class product including a pillow, blanket and even a pen to fill out your Customs forms. The food is edible and ANA flies newer aircraft. I'd gladly choose them in economy class over most other airlines with service to Asia (Asiana does, however, remain a cut above).
You can book award tickets on this new ANA flight using StarAlliance miles (the most popular are United, Aeroplan, Singapore and ANA's own program). It's likely that cash pricing will be very competitive, since this opens up a whole lot of Asian cities to additional competition from LAX, so always compare the price of paid flights to award tickets. If you want to use miles, act fast – this new flight has opened up a lot of award availability to Asia, and it will not last.