Every time there is a widely publicized and unusually good mistake fare, I end up answering the same question: "Sure, you got a great deal, but will the airline honor it?" A follow-on question is often something like "When I get to the airport, will I be able to check in for my flight?" The answer is usually yes, but there are some cases where the answer is no. Here are 5 simple rules to help you avoid getting tripped up along the way.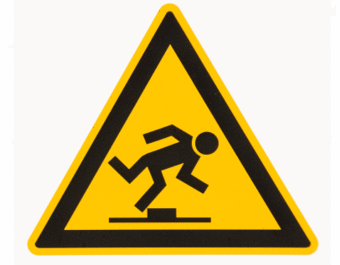 Rule #1: An itinerary and a confirmation number is not a ticket. You booked your ticket. The online travel agency sent you an itinerary that indicates the price and the amount charged to your credit card. You even got a confirmation number (one of those codes that looks like CNF1NQ). And then you show up at the airport to check in, the agent types in her computer, frowns, and says the dreaded words:
Sir, your reservation is not ticketed on this itinerary. You will need to purchase a ticket to travel today.
So what happened? Occasionally there can be a glitch in booking where you make a reservation but a ticket is never actually issued. You need both a reservation and a ticket number to travel, and without both, you're not going anywhere. Do you have any recourse? Only if you were charged for the flight. 99% of the time, when you go back to review your credit card statement, you were never actually charged and will be stuck either buying a very expensive last-minute ticket or abandoning your itinerary.
Rule #2: Don't Call The Airline. While a deal is active is not the time to contact the airline. If they find out that you got a good deal, they will use every trick in the book to void your contract and cancel the tickets. Only after a ticket number is issued and confirmed, and enough time has passed to thwart shenanigans (72 hours to be safe), should you contact the airline.
Rule #3: $0 fares can be voided. If the airline mistakenly gave you a completely free ticket (charging only government imposed taxes), there is some legal precedent that they can get out of the contract by refunding everything you were charged. This is because the airline never actually took your money in exchange for providing a service (they only collected taxes on behalf of the government), so they never actually entered a contract with you. This theory hasn't been tested lately because airlines decided that the revenue lost from a few seats mistakenly given away wasn't worth going to court. However, do keep in mind that they could probably go to court and win. One attorney suggested that if there is any airline-imposed charge in the booking (such as a fuel surcharge or even 1 cent in fare), the airline would have a much more difficult legal case to make. Of course, I am not a lawyer and this is not legal advice.
Rule #4: Frequent flier tickets are a whole different ball game. An airline makes a mistake and offers a routing to Aruba via Amsterdam with a free stopover in Europe, but charges you only the mileage for a single-leg journey to the Caribbean. You can't believe your luck, and the airline can't either. A few days before you are due to travel, after having already prepaid for hotels in Amsterdam, you are contacted by the airline. They deliver an ultimatum: either cancel the whole journey (losing all of the money you have already prepaid) or alternatively, they'll essentially wipe out your whole frequent flier account by re-pricing the trip as three one-way trips: one from North America to Europe, another from Europe to the Caribbean, and finally from the Caribbean to North America. "You're lucky we can't prove that you did this on purpose," they say, "or we'd close your frequent flier account." Your biggest question is whether they can really do this, and unfortunately, the answer is yes, they can. Airlines are allowed to do pretty much whatever they want when it comes to administering their frequent flier programs. They have very wide latitude, so tread carefully when a frequent flier redemption seems too good to be true.
Rule #5: Contracts Rule. By taking your money and issuing a ticket number, an airline has entered a contract with you. This isn't true with frequent flier or other $0 fare tickets, but if the fare is 1 cent or more, the contract is in place. You can't get out of a contract with an airline just because you wish you hadn't entered it, and the same goes for the airline. So, don't be afraid to assert your rights if an airline contacts you and tries to get out of the contract. Airlines know this, and also would generally prefer not to alert the general public to mistake fares. So, they usually just try to sweep mistake fares under the rug and allow anyone who has already purchased tickets to fly with no trouble.
Mistake fares can offer some incredible values in travel, and take you to some places that you might not consider visiting otherwise. I enjoyed an incredible visit to Ecuador on Aeromexico, which moved to the top of my list when roundtrip fares (widely believed to be mistake fares) dropped below $400. I was even able to upgrade one segment to first class for $40, I squeezed in a side trip to Mexico City, and I received Delta SkyMiles for the entire itinerary! As long as you follow the 5 simple rules above, you should have no problem flying on mistake fares you find!