One of the most irritating things about picking people up at the airport is the short-term parking gouge. My family owns homes in both the Seattle and Phoenix areas, and the problem is the same at both airports: the airport drive is hopelessly congested, eagle-eyed officers are poised and ready to write you a ticket for "waiting," and short-term parking charges are ridiculous. In the past, more often than not, I have ended up in the short-term parking garage, paying $4 or more for a 20 minute entry.
No more. In both cities, there is a consolidated rental car facility. This facility offers a free shuttle to the airport, and at both facilities, you can park free for up to 2 hours. While the free parking is intended for people who need to do business in the rental car center, anyone can use it and anyone can ride the shuttles. This is a great place to pick up your friends (who can ride the free shuttle to the rental car facility in less time than it will take for you to battle traffic), and it's also great if you need to visit the airport for some reason (for example, to pick up a delayed bag).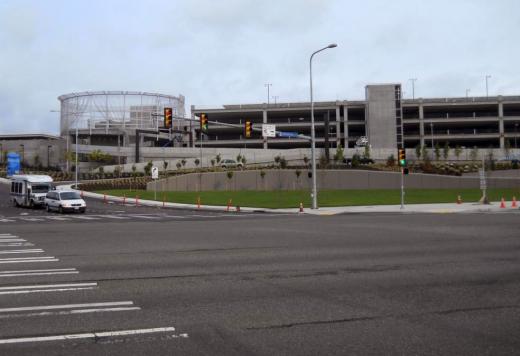 At both facilities, you will not want to drive into the car return area. Follow the signs to visitor parking instead. At no charge, you can park for up to 2 hours (follow all airport signage in the event this has changed since the date of publication) and either wait for your friends or take the bus to the airport. I have found that using the facility saves time at Sea-Tac, although it usually takes a little extra time in Phoenix because the airport is both larger and farther away.
Enjoy the savings, and I'll see you at the airport!