I normally try to cover loopholes and tricks that other blogs don't, but this is a pretty good promotion I'd like to be sure my readers don't miss. American Airlines is currently offering a 20% bonus on points transfers from the Starpoints program. If you have the right strategy, this promotion can represent very good value.
Starwood Preferred Guest is a points program operated by the Starwood hotels chain. It's generally considered to be the rich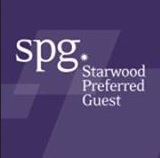 est points currency (although the program is also subject to some notable limitations, such as an aggressive points expiration policy). The points can be redeemed for rooms at Starwood properties, and this is generally the best redemption. However, they can also be exchanged for a very wide variety of points in other programs. And unlike many points currencies, exchanging Starwood points can often be at more than a 1:1 ratio.
Under the current promotion, which expires August 7th, you can receive an additional 20% bonus. This means that if you transfer blocks of 20,000 Starwood points into Aadvantage miles, you ordinarily receive a 5,000 mile bonus. However, you get an extra 20%. This means that you will receive a total of 30,000 Aadvantage miles for every 20,000 Starpoints that you transfer.

Should you do this? A qualified maybe. I certainly wouldn't do it on speculation; have a flight that you want to take in mind, and be aware that it could disappear before your transfer clears. This is because the availability of cheap Aadvantage points in the past has sometimes foreshadowed devaluations, which occurred without prior notice last time. Additionally, it has become a lot harder in recent months to book Aadvantage awards–so don't assume it'll be easy. Some availability opens up at the last minute, but American nails you with a $75 last-minute fee if you book less than 3 weeks in advance. And with Delta, Southwest and United now basing their loyalty programs on money spent rather than miles flown, the Aadvantage program might head the same direction. Or maybe not. After all, American invented the airline loyalty program, and given that Aadvantage is one of the largest such programs in the world, they might choose to leave it as-is. Nobody really knows except for American, and they're not saying.
Where can you go for 30,000 miles? One-way in economy class between Europe and North America during the peak summer period, which is one of the best redemptions for Aadvantage miles (if you can find availability). You can do this with low to nonexistent fuel surcharges if you fly on American, Iberia or airBerlin. These are tough flights to find, but I have had relatively good luck looking at less popular routes (such as Dusseldorf-Chicago on American or Dusseldorf-Los Angeles on airBerlin). Or if you look ahead to the winter months, consider an austral summer sun break in Chile. Whatever you do, if you take advantage of this promotion, don't sit on the miles. Have somewhere in mind that you want to go, have flexibility on your dates, times, airports and airlines, and book right away.