My ex-boyfriend lives in Los Angeles. We dated for 3 years, nearly two years of it long distance, but ultimately he got a great job in LA and after my last startup failed, I landed in an outer exurb of the Puget Sound area (it's not very exciting, but at least the rent is cheap). We concluded that the relationship wasn't going to work with us living in different cities, but we're still friends. And when it's rainy and gloomy in the Pacific Northwest, it's awesome to have a friend in sunny LA to visit!
We figured out dates that would work, and I set about finding tickets. My usual stack rank in payment method is as follows:
Expiring airline credits
Airline miles already held in a loyalty program
Airline gift cards or non-expiring credits
Transferable points with cash value
As a last resort, actual cash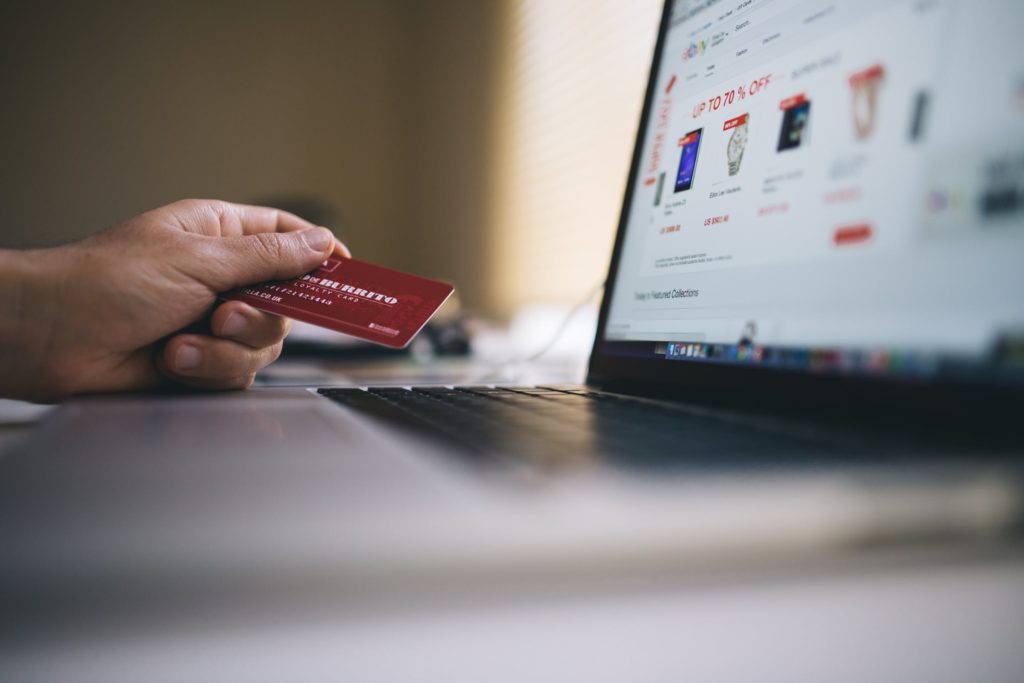 In this case, I had some expiring airline credits with Alaska Airlines worth about half of the cost of a ticket. I also had some non-expiring "My Wallet" funds with Alaska Airlines which I could use to pay the balance.
It wouldn't have been a good deal to use these if I was paying a higher fare, but Alaska actually had the best fare to LAX at exactly the time I wanted. The fare was $121.29. This is definitely on the high side for SEA-LAX, but it was right at the beginning of the Spring Break travel period and booked only 2 weeks in advance, so this was pretty much the best I was going to get.
Only one problem: The $121.29 fare was an Alaska Airlines "Saver Fare." This is a punishment fare, similar to Basic Economy on other airlines, and comes with the usual draconian restrictions. No changes allowed at all, not even for a fee. No refunds under any circumstances. If you miss your flight, you lose all your money. And you board last, even when it slows down the boarding process, just to kick you in the teeth a little harder. I booked it anyway, because paying $30 more would only get me the following:
Ability to make same-day changes, based on availability, for a $50 fee.
Ability to get a refund or change the ticket prior to the day of departure, for a $125 fee (a fee higher than the price of the ticket).
Boarding next-to-last instead of last. Whoop-de-doo.
Seat selection in the entire airplane, not just a few rows in the back of the airplane.
I carry the Alaska Airlines Mileage Plan Visa card, so I can check a bag for free. Alaska has a 20 minute baggage service guarantee so I pretty much always do this rather than carrying a bag on; my bag is usually out on the carousel by the time I get to baggage claim. If it isn't, I score an easy 2,500 extra miles (and I did on this trip), so there's no real downside. When booking a basic economy fare, this helps to avoid some of the annoyance of bringing a carry-on bag only to have to check it at the gate because there isn't any room on board.
I was able to select a seat, although there was only one aisle seat available, and it was in the third to the last row of the plane. Yes, you literally sit "in the back of the bus" if you buy an Alaska basic economy fare. They do sell more basic economy tickets than there are available basic economy assigned seats, so if you don't pick a seat, they'll assign you a middle seat somewhere else on the plane at check-in (or, if you're really lucky, a window or aisle).
The Flight
Alaska Airlines is one of my favorite airlines to fly because their service is almost always friendly and punctual, their baggage service is excellent (my bags always show up and do so fast), and their social media team is really, really good. Unlike most airlines, Alaska's social media team has the ability to handle almost anything a telephone reservations agent can, so I can just DM them @Alaskaair and I usually have my question answered within a few minutes. There is some limited free Internet onboard (which I'm able to make the most of) and there is also power at every seat. Given my past good experiences I'm pretty surprised how "off" this flight was, making my basic economy experience even worse.
The flight was about an hour late to depart, and there was no explanation as to why. An aircraft finally showed up, and we eventually boarded an ex-Virgin America Airbus. Alaska crews and ex-Virgin America crews provide a very different experience; Alaska crews usually stand in the doorway and individually welcome everyone on board, while ex-Virgin America crews are more subtle with their service delivery. As a Basic Economy passenger, I was in the group that boarded last. Fortunately this was a very large group, consisting of roughly half the plane. Unfortunately, this was super inefficient because everyone was scattered throughout the plane, trying to stow luggage and sit in middle seats when people who had paid higher fares had already settled into the window and aisle seats. The process was an absolute disaster slowing down our departure even more on an already delayed flight.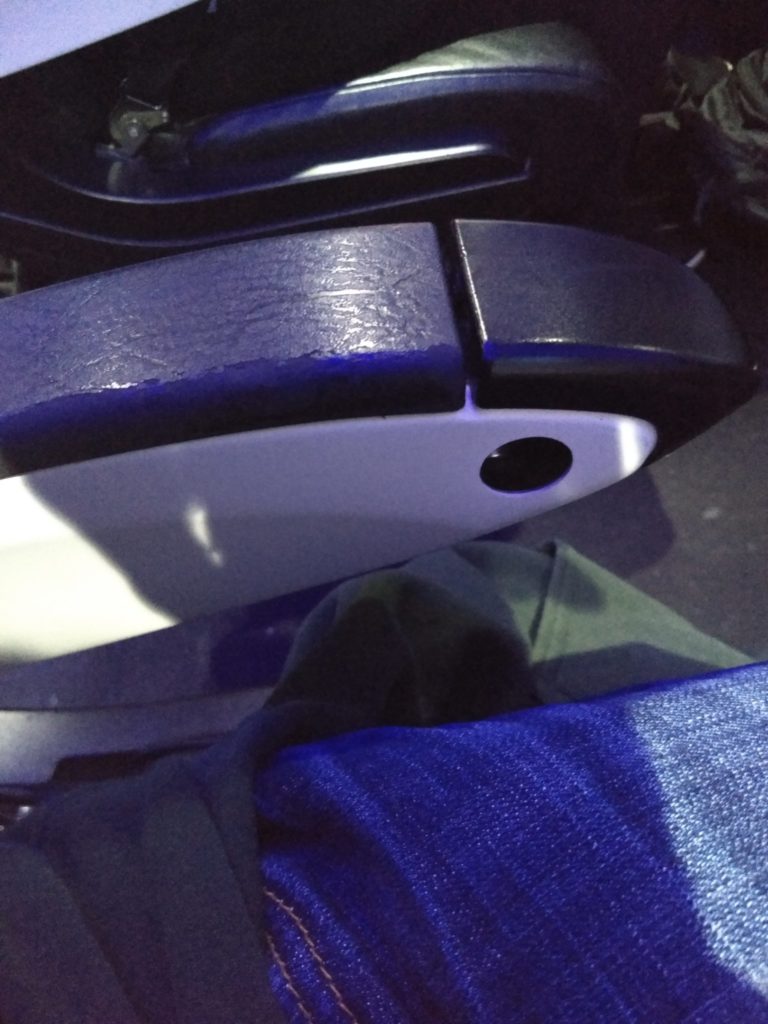 Making matters worse, when I got to my seat, the recline button was broken. I notified a flight attendant who nodded and disappeared for awhile (ex-Virgin crews really are different; an Alaska crew would have apologized, explained what they were going to do, and then gone to work on it). However, the ex-Virgin flight attendant did, in fact, follow through; it's just a different service delivery culture. She returned to my seat shortly before departure and said "The mechanics aren't going to be able to make it here to get your seat fixed, sorry about that. Can I offer you 2,000 miles or a $50 voucher for the inconvenience?" Sure, $50 voucher please. To my surprise, two of them showed up in my Alaska Airlines account, so between that and the miles, Alaska pretty much comped my flight.
Wrap-Up
Basic Economy (or Saver Fares) on Alaska Airlines is, in my view, terrible as implemented. On the surface, competitors that Alaska is copying are doing the same thing. Anecdotally, however, they seem to be selling far fewer of these fares (when I flew Delta Basic Economy, there were only a small handful of passengers boarding at the end). Having so many Basic Economy passengers slows down the boarding process for everyone flying Alaska, and reverses the excellent customer experience that was historically Alaska's primary differentiator (now Alaska may be applying harsh, mean-spirited policies to a greater percentage of its passengers than its competitors, making them seem worse by comparison).
How did this happen? Alaska pretty much took their lowest fares and made them all Saver Fares, but the restrictions don't really move the needle for most of their customers. All that Basic Economy really seems to have accomplished at Alaska is forcing their most loyal business customers to buy more expensive tickets in order to receive their status benefits, along with slowing down the boarding process for everyone. And this is expensive: Southwest can board a similar sized jet in just over half the time, which allows them to use the aircraft for an extra short-haul flight per day. Given that, Basic Economy is probably costing Alaska much more than the business they were otherwise losing to Spirit and United's basic economy fares.
Would I book another Alaska Basic Economy Punishment Saver Fare? Sure, if it was the cheapest (and I'll probably do it at least twice more, because I have some more expiring vouchers to spend). However, all else being equal, I'd book away from one of these fares to Southwest if the schedule worked and the price was the same. I have already done so for two subsequent trips.