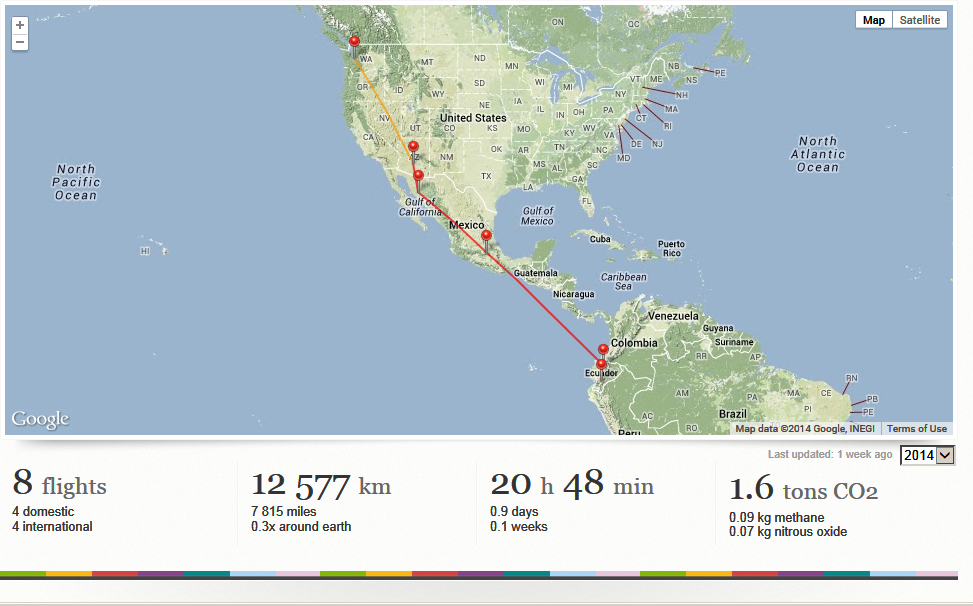 I have stayed in the Western Hemisphere for January and February, and have traveled entirely on paid tickets. Here is a rundown of what I have spent and what I have saved:
SEA-PHX: Seattle to Phoenix $220 roundtrip, US Airways, sale fare (Total savings: $530).
I originally booked this flight with United for $280. It was a flight with a connection in Los Angeles. United made a schedule change that was genuinely inconvenient, so I asked for (and received) a refund rather than accepting the change. Loophole savings: $200 refund fee waived
I rebooked with US Airways who was offering a nonstop to Phoenix for $220 roundtrip. The schedule wasn't very good, and I had to take flights very late at night. However, the schedule changed to a slightly later arrival time, so I was able to change to an earlier flight based on the schedule change. Loophole savings: $60 lower fare vs. United, $200 change fee waived

US Airways offers a free checked bag to Silver members of the Aegean Airlines frequent flier program and for a 2+ month trip, I needed a checked bag! It is very easy to get Silver status (only 7,000 flown miles) and almost anyone can do this. Loophole savings: $70 roundtrip bag fee waived
PHX-UIO $397 round-trip: Phoenix to Quito, Aeromexico, mistake fare, hotel points used. Total savings: $358.14 (excluding airfare savings) or $658.14 (vs. typical Quito deep discount sale fare).
Aeromexico published some fares to Quito from Los Angeles and Phoenix that were extremely low, and I bought a ticket during the few hours these fares were available. These are widely believed to be "mistake fares" resulting from an error in data entry, but Aeromexico honored all of the tickets purchased at these low fares.
The fares qualified for frequent flier credit with the Delta SkyMiles program. I value Delta miles at 1 cent per mile, so the fare was effectively 16.66% lower. Points savings: $66.14
I booked a return flight that left me on the ground in Mexico City for 23 hours. A stop in Mexico City while in transit for a period of less than 24 hours is not considered a stopover, so there is no additional charge. Loophole savings: $50
On the longest leg of the return flight, I was able to upgrade to first class for only $40 through the Web site optiontown.com. It was a rare escape from #Seat31B (and one I didn't think was really worth it), more than paid for by savings obtained through loopholes. Cost: $40
In Mexico City, I stayed in the Marriott Reforma Hotel, a property that would normally cost $257 per night, but for which I cashed in a Marriott Category 1-4 certificate obtained by signing up for their credit card (with no annual fee). I avoided the $25 wireless Internet fee by using the computers in the business center for free. Points savings $257, loophole savings $25.
CUE-UIO: Cuenca – Quito, 1 way, $54, Total savings $7.50
Booked with an airline called LAN to get Alaska Airlines Mileage Plan credit. I value Mileage Plan miles at 1.5 cents per mile and LAN flights get the 500 mile minimum. Points savings $7.50